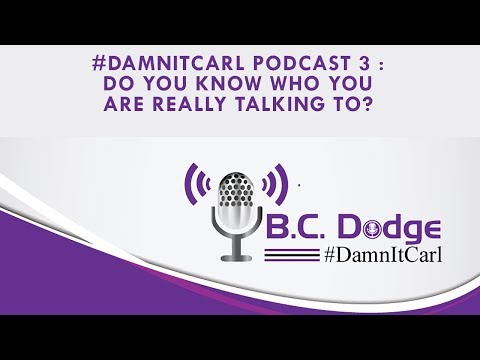 On this #DamnItCarl Podcast B.C. Dodge asks – when it comes to social media and digital marketing…do you know who you are really talking to?
On this week's digital marketing topic B.C. address the issue of knowing who you are talking to in your marketing.
You might think to yourself "I want to reach males in age range of 40 to 60." The content you are producing might be reaching females in the ages of 18 to 30. And this would be a big reason your content is not preforming the way you thought it should.
There are many resources to see who is consuming your content, just the two that B.C. mentions are the built-in analytic information on Facebook Business pages, which you can read more about here.
The other resource is Twitter Ads. And while this might sound a little scary, B.C. encourages you at least login and create your account – if for no other reason than to see who your audience is. The information that Twitter gives you is absolutely amazing.
The one point that B.C. would like everyone to take away from this post is simply this – Know who's ear you are speaking into, before you open your mouth.
Do you have questions or thoughts on the show?
Drop us an email at bc@damnitcarl.com
This was originally posted on B.C. Dodge's site